Photoshop Tutorial-How to Use Action
Sponsored Links
This is a Photoshop tutorial about how we use Action. Action is a series of steps that we do on image that recorded by Photoshop. By default Photoshop is already come with some Action. We can make our own action too, but this will be posted in later post. Now I am writing about how to use the action first to make it easier to understand before we make action of our own image editing steps.
First we need to open the Action Panel. Action Panel can be open by select Window > Action on Photoshop menu bar. And then open any image we need to use along with the action.


Click the small triangle button in the left of default Action name to make it expanded.
You can see a list of default Action that provided by Photoshop.
Now click on any name of the action name, and then click the play button. In this Photoshop tutorial, I select the Wood Frame action.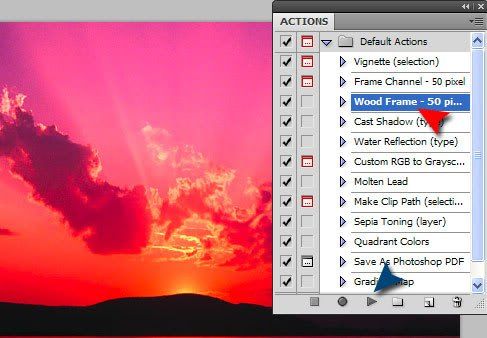 Sometimes an action can only be applied to specific image condition, such a determined size, or the image need to have a selection first, and so on. Like in this Photoshop tutorial, because the Wood Frame action can only be applied on a large image, so there is a warning dialog to make us sure that the image meet the requirement.

Click Continue because this image I use is large enough to use this action.
Wait for awhile until the action finished, and here is the image result of Wood Frame Action in this Photoshop CS4 tutorial.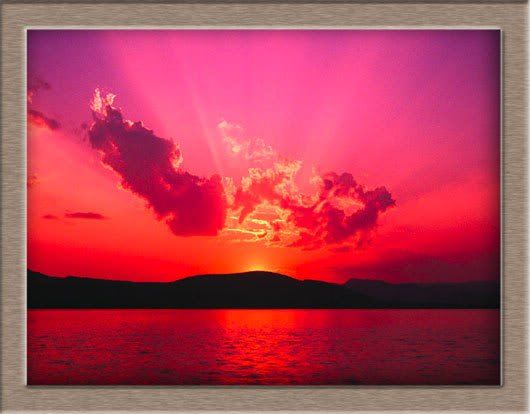 The action that come with Photoshop installation is not only the default set.You can add more action too, like Commands, Text Effects, Textures, and also the Video Actions.
Tags: action effects, action tutorial, Photo Effects, Photoshop CS4, Photoshop Tutorial

You can
leave a response
, or
trackback
from your own site.