How to change Brush Color
Sponsored Links
This Photoshop CS4 tutorial is the first articles of Using Photoshop CS 4 Brush Guide. I will write this guide in some post, starting from this one and continued by next posts. But they will separated by another Photoshop tutorials also.
The first thing we have to know before we can use Photoshop CS4 brush properly is the understanding of Photoshop's Foreground and Background color.

Foreground color is the color that will be use as brush, color, shape color. Furthermore, beside Foreground, the Background color also has some role when we apply brush stroke. This is when we use brush with color dynamics effect, but we will not discuss it right now. I will write about it in the next post.
These color can be seen in the Color Panel,


and the bottom of Tool Box.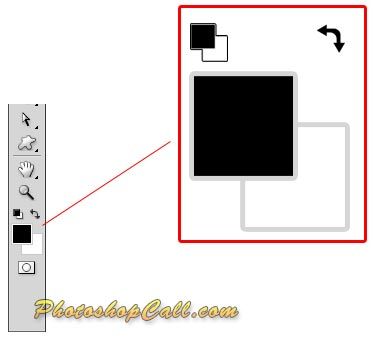 The upper rectangle is presenting the Foreground color. The lower one is the Background color.
Default Foreground and Background Colors
Switch Foreground and Background Colors
Set foreground color
Set background color
If one of that rectangle is clicked, Photoshop will bring up Color Picker dialog box.
Tags: Brushes, change brush color, Photoshop CS4, Tutorials

You can
leave a response
, or
trackback
from your own site.